I'm proud to announce that my debut speculative sci-fi novel, Into the BeanStalk, has been awarded the American Fiction Award for the Cyberpunk category!
(All results are available here.)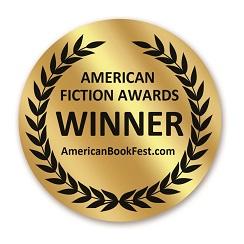 From the ABF Press Release:
LOS ANGELES – American Book Fest has announced the winners and finalists of The 2023 American Fiction Awards. Winners and finalists were announced in over 70 genre specific categories. Awards were presented for titles published in 2021-2023.
"Thank you to the authors, publishers and other industry professionals that participated in the 2023 American Fiction Awards. American Book Fest is proud to announce the final results of our 6th Annual Fiction Award Program! Congratulations to all of the Winners & Finalists for their much deserved recognition!" 
—Jeffrey Keen, President & CEO, American Book Fest
---
Still haven't read the AWARD WINNING book? Get it on Kindle, ya chung! >>>>>> GET THE BOOK <<<<<